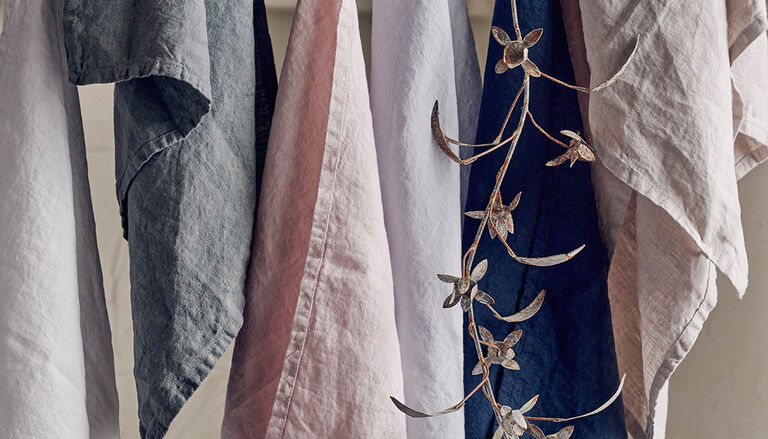 THE FACTS
• A natural material consisting of strong natural fibres
• Linen fibres are hollow
• The fabric dries quickly and is durable
• Has a good absorbency
• The fabric has a cooling effect, as it is heat conductive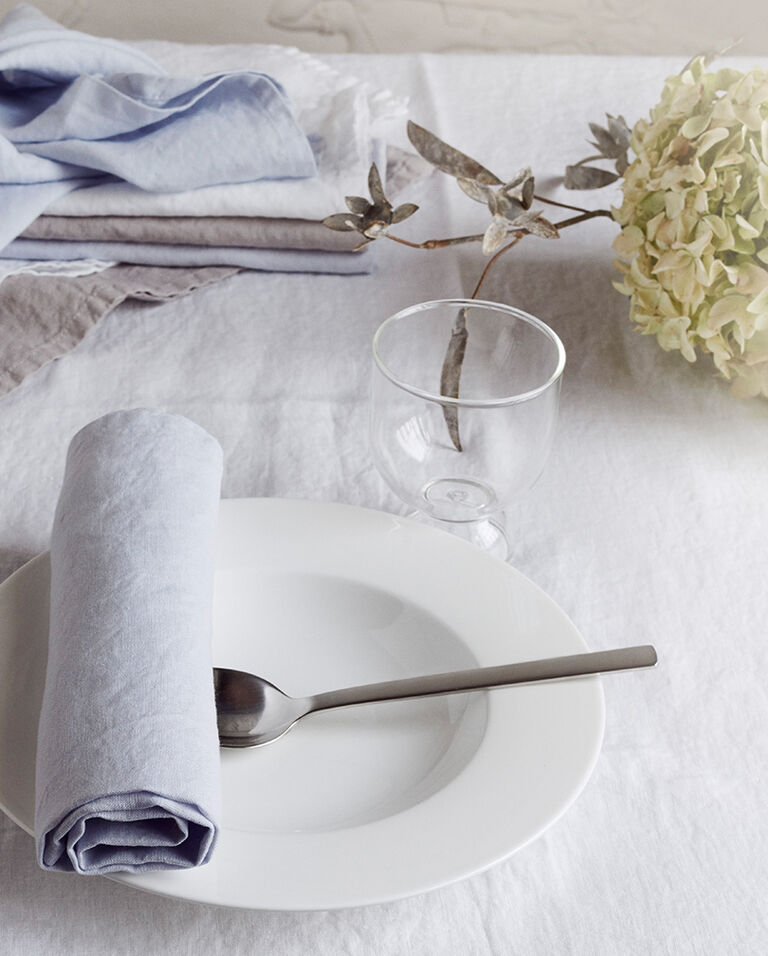 Our linen line
Illums Bolighus' linen collection consists of bed linen, robes, tea towels, tablecloths and napkins in neutral summer colours.
A NATURAL MATERIAL
Linen is a natural material made from flax plants and stems. The fabric is composed of strong natural fibres, which give the well-known rough and matte surface. For centuries, linen has been used for clothing, but has always been overshadowed by cotton. In the last decade, however, linen has become a more popular choice of fabric due to the increased knowledge of the many qualities of the fabric.
A DURABLE MATERIAL
Linen is, due to the rough natural fibres, a very durable material. The linen fibres are hollow, so each fibre also dries quickly. This combination is the reason why, for example, many tea towels are in linen, as the tea towels can last for generations and dry quickly after use. The same goes for tablecloths and napkins in linen - they can be washed at high heat countless times.
COOLING & HEAT CONDUCTIVE
The hollow natural fibres provide a good absorbency. Linen can absorb 20% of its own liquid before it feels moist but is also heat conductive. The fabric has a cooling effect, even when it is hot. Thus, a lot of summer clothes are made of linen, as a linen shirt has a light and cooling effect in the heat and does not as easily get wet from sweat. Linen is also ideal for bed linen, as the linen fabric is heat-regulating, thereby contributing to a more cohesive sleep.